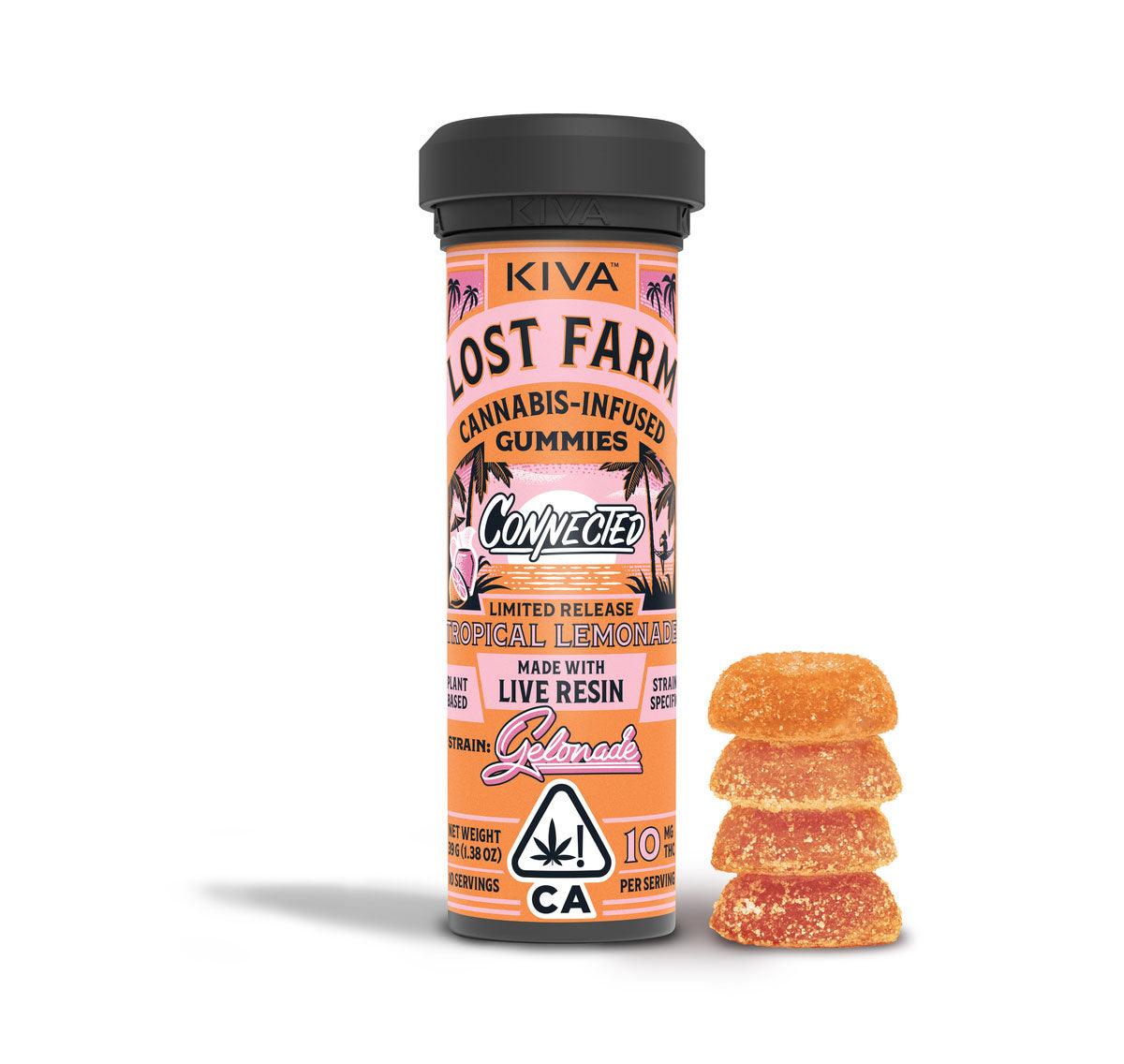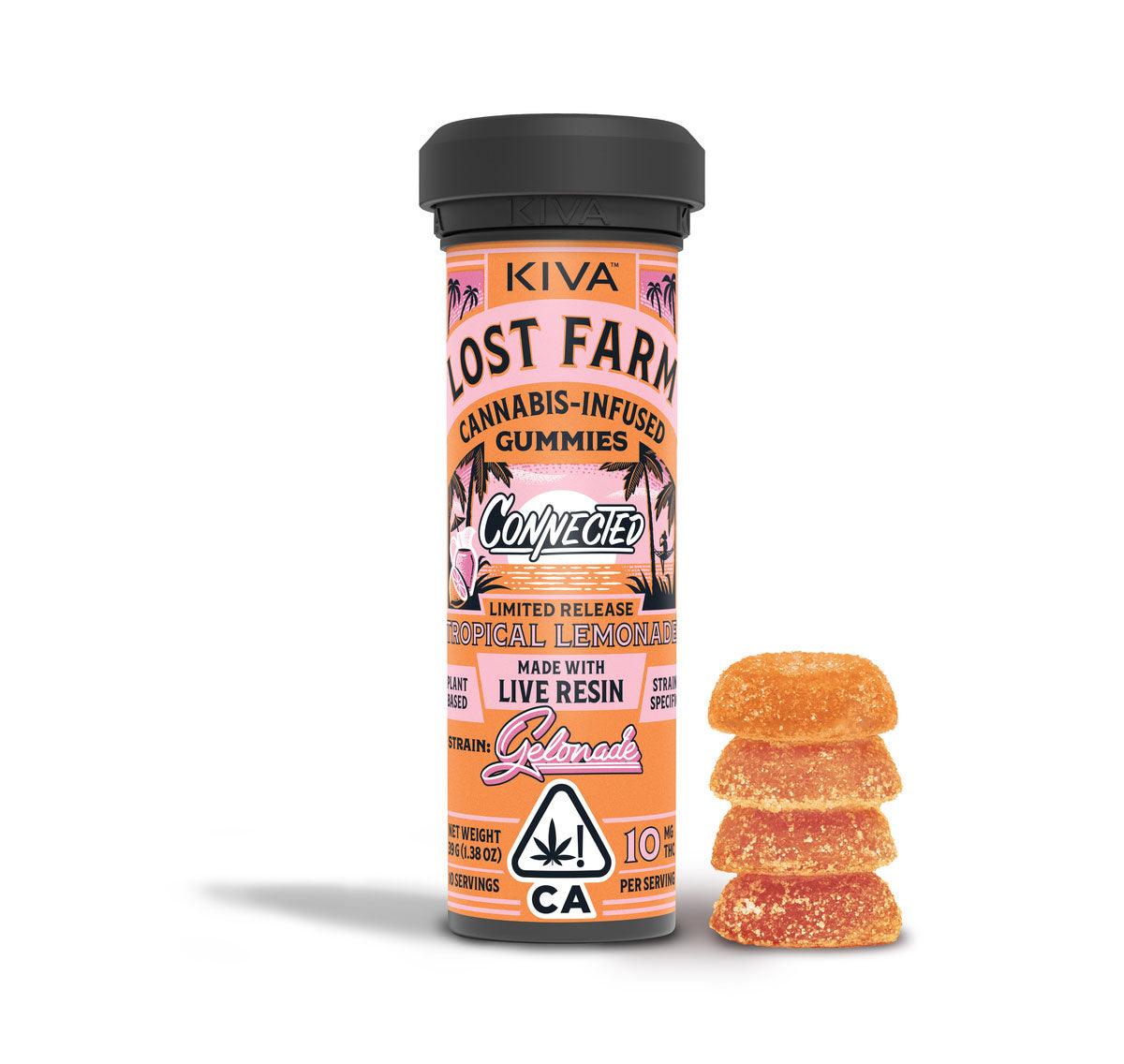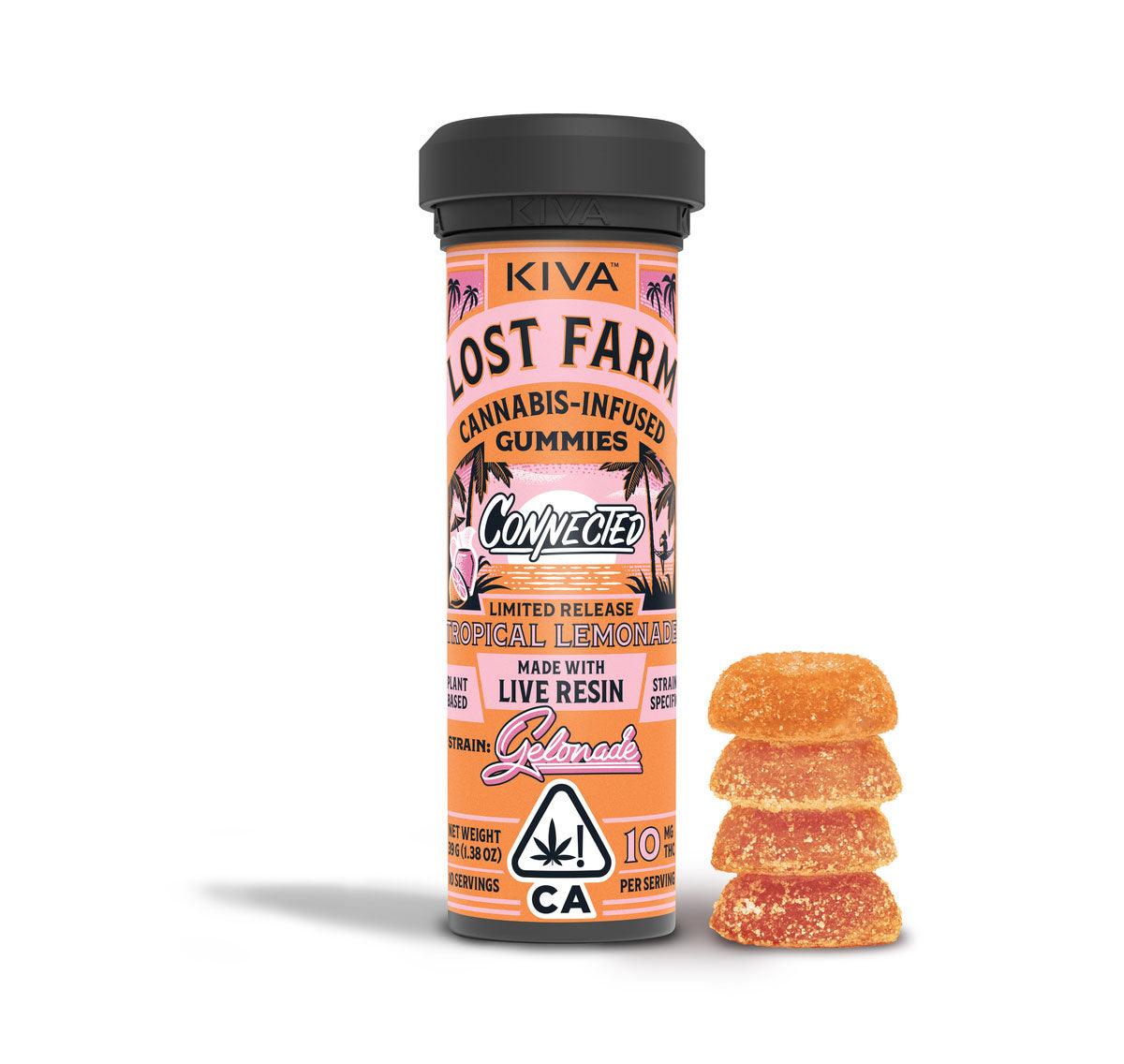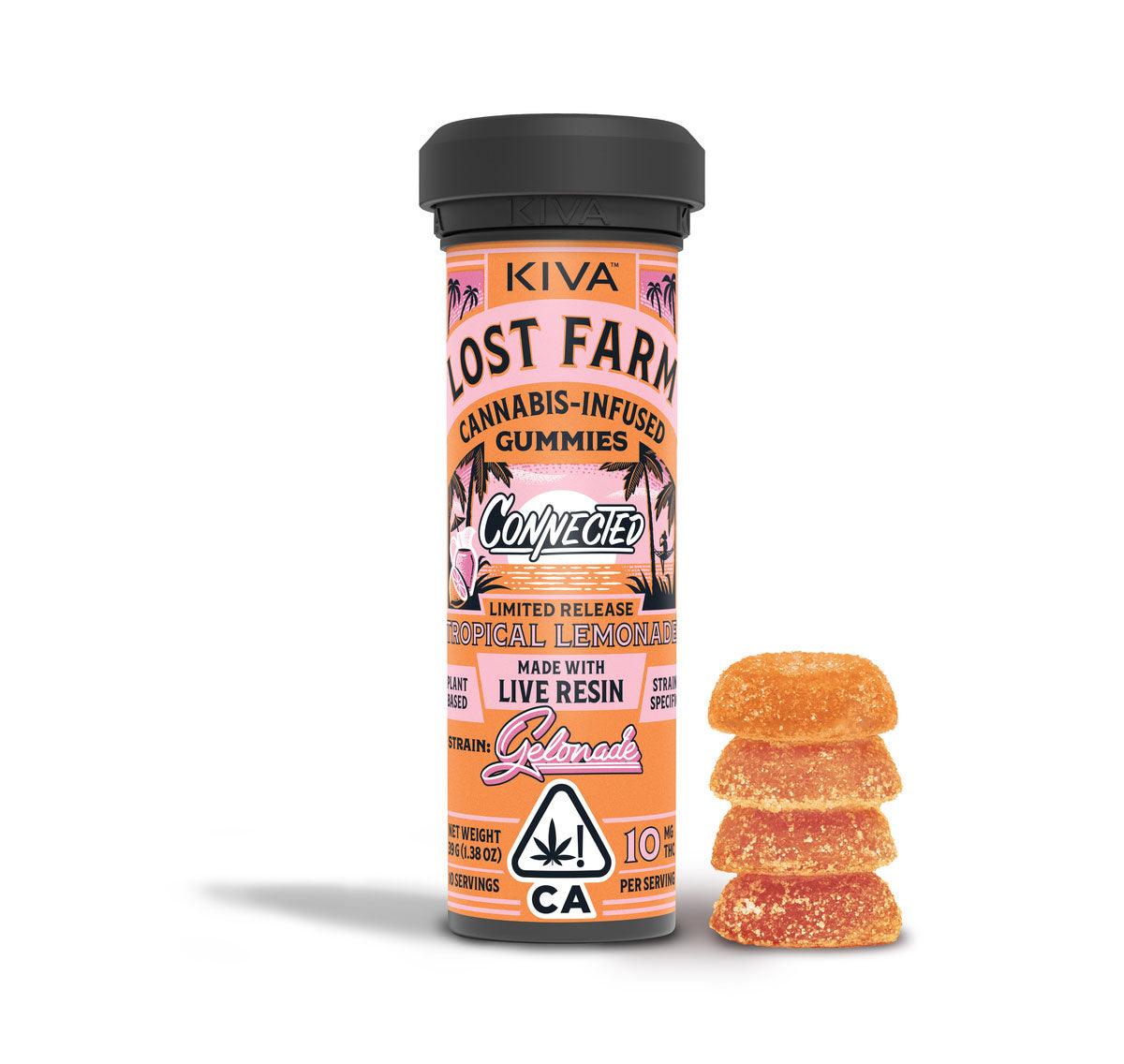 Lost Farm x Connected Gelonade Live Resin Gummies
Limited Edition collaboration with Lost Farm, available now in California.
Infused with Gelonade strain specific Live Resin and Tropical Lemonade flavors.
10mg THC PER SERVING
100mg THC PER PACK

Strain Notes
Expansively euphoric, Gelonade is a lemony, sativa-leaning hybrid cross between Lemon Tree and Gelato #41. This Cannabis Cup-winning strain boasts floral, gassy, and citrus aromas.
Flavor Notes
Frozen lemonade flavors topped off with tropical tones of pineapple and mango are blended beautifully with the Gelonade strain's sweet gelato notes.