Savor the Exquisite Flavor Profile of the Award-Winning 'Gelonade' Cannabis Strain by Connected Cannabis Co.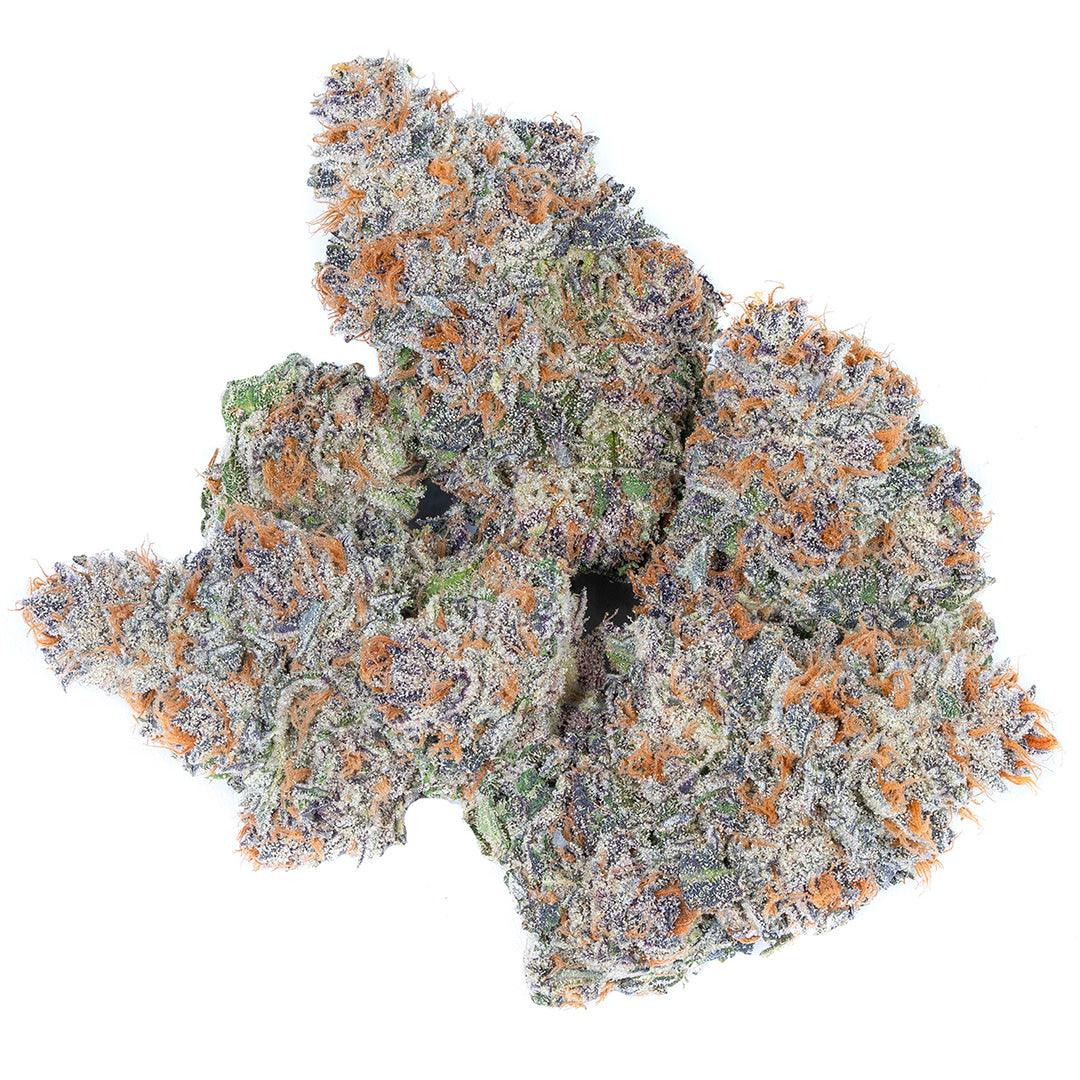 Attention all cannabis connoisseurs, prepare yourselves to be mesmerized by the invigorating Gelonade strain from the well-respected cultivators at Connected Cannabis Co. This sativa dominant hybrid, birthed from a delightful fusion of Lemon Tree and Gelato #41, has made a significant mark in the cannabis industry by securing 1st place in the Cannabis Cup for Best Sativa flower. Such an accolade alone is testament to its superior quality, aroma, flavor, and potency that will have you coming back for more.

The exquisite aroma of Gelonade is the first thing that will captivate your senses. It boasts a compelling tangy, floral, and gassy scent that manages to be both potent and refreshing. As soon as you pop the jar open, all eyes - and noses - will be on you. It's hard to ignore the captivating scent that fills the air, making it a crowd-pleaser at any social gathering.

Beyond its incredible aroma, Gelonade offers a flavorful experience like no other. Upon the first puff, you are welcomed by tangy lemon terpenes, followed by smooth, honeyed undertones courtesy of its Gelato lineage. It's an invigorating citrus bouquet, with a subtly gassy background, a perfect blend that will tingle your taste buds and invigorate your senses.

Gelonade not only delights the senses with its unique scent and taste, but it also pleases the eyes with its beautiful aesthetic appeal. The buds of this strain are notably tight, forming a cohesive mass due to the sheer quantity of sticky trichomes. The lush light-green nuggets are adorned by dark purple leaves and bright orange hairs that intertwine like a vibrant, living tapestry. It's a sight to behold, as captivating as it is intriguing.

At a chemical level, the Gelonade strain is rich in D-Limonene, β-Caryophyllene, and Linalool, the terpenes that play a crucial role in creating its signature scent, taste, and effects. The prevalence of these terpenes makes Gelonade an uplifting, motivating strain, the perfect companion for those looking to spark creativity or simply unwind with a sense of elevated consciousness.

Despite its sativa dominance, Gelonade maintains a beautifully balanced profile. It provides a potent yet not overwhelming experience, suitable for both daytime and evening use. Whether you're an experienced cannabis enthusiast or a curious newcomer looking to broaden your horizon, Gelonade is a strain that promises to deliver an unforgettable sensory experience.

All in all, the Gelonade strain by Connected Cannabis Co. offers the perfect blend of sativa-leaning potency and flavor, which is bound to leave you desiring more. It's a true testament to the artistry and care that goes into cultivating a premium quality cannabis strain. With its uplifting effects, irresistible aroma, and flavorful taste, Gelonade is more than just a strain—it's an experience.

Don't just take our word for it, experience the award-winning Gelonade cannabis strain by Connected Cannabis Co. today and let it elevate your cannabis journey to new heights.
Top Terpenes:
D-Limonene: Known for its uplifting effects and tangy citrus aroma.
β-Caryophyllene: Brings balance to the strain with its spicy scent and potential anti-inflammatory effects.
Linalool: Adds a floral hint to the aroma while promoting calming and relaxing effects.
Effect:
Uplifting: Ideal for creativity, motivation, or simply elevating your mood.
Balanced: Perfectly bridging the gap between sativa and indica, making it suitable for both daytime and evening use.
Visually:
Cohesive, Tight Buds: Glistening with sticky trichomes, adding to its aesthetic appeal.
Vibrant Color Palette: Dark purple leaves beautifully contrast the light green buds, complemented by bright orange hairs.
Flavors:
Tangy Lemon Start: Savor the bold, refreshing citrus tones from the moment you light up.
Honeyed Gelato Finish: Enjoy the sweet, smooth undertones that perfectly round out the flavor profile.
Nose:
Potent Citrus Bouquet: An enticing aroma that fills the room with a tangy, refreshing scent.
Floral and Gassy Undertones: Subtly complex, offering an intriguing depth to the overall aroma.
The Gelonade strain is more than just a sativa dominant hybrid; it's a multisensory experience that's meant to be savored and shared. Its award-winning genetics, compelling aroma, and visually appealing nugs make it a crowd-pleaser in every sense. Experience the 'Gelonade' difference today.