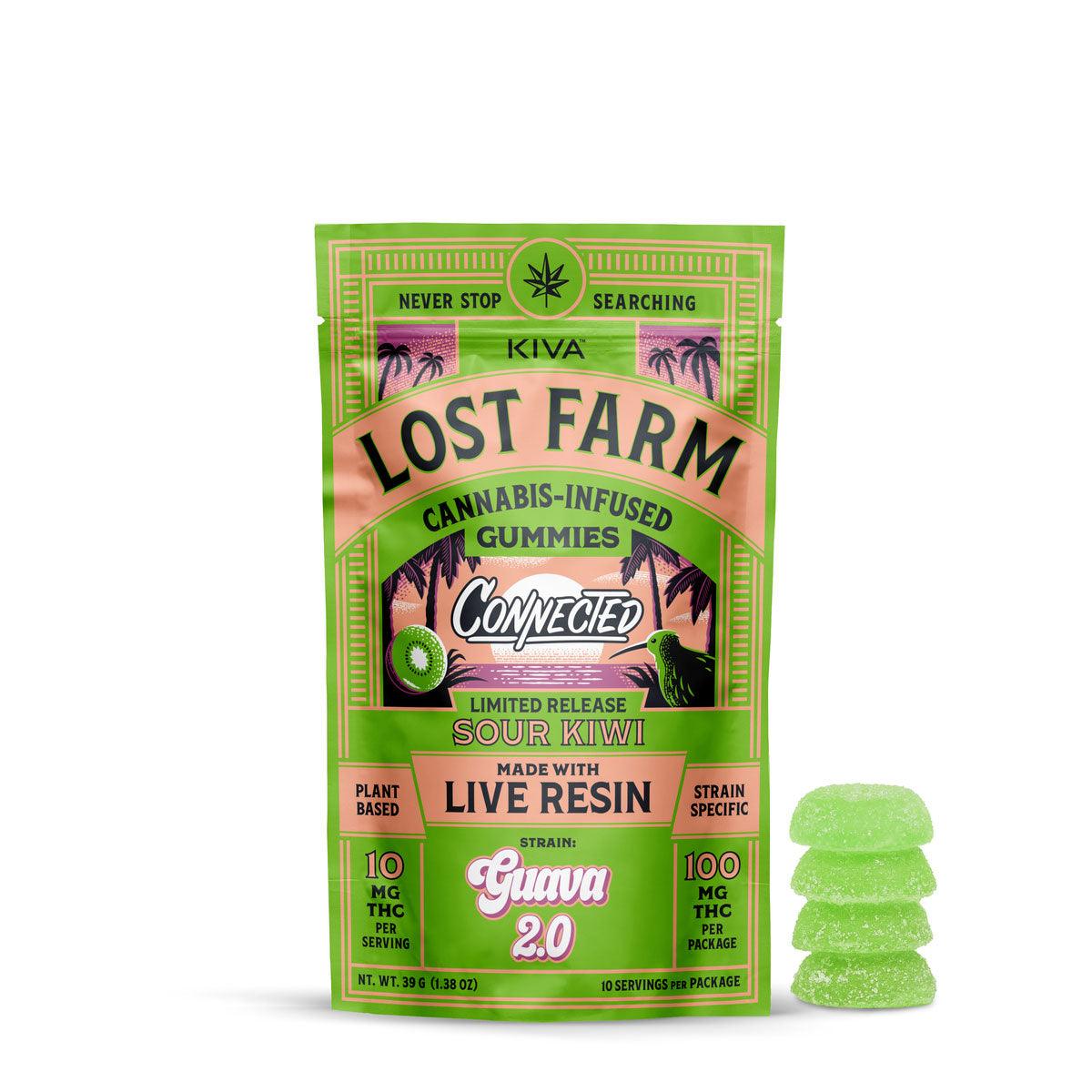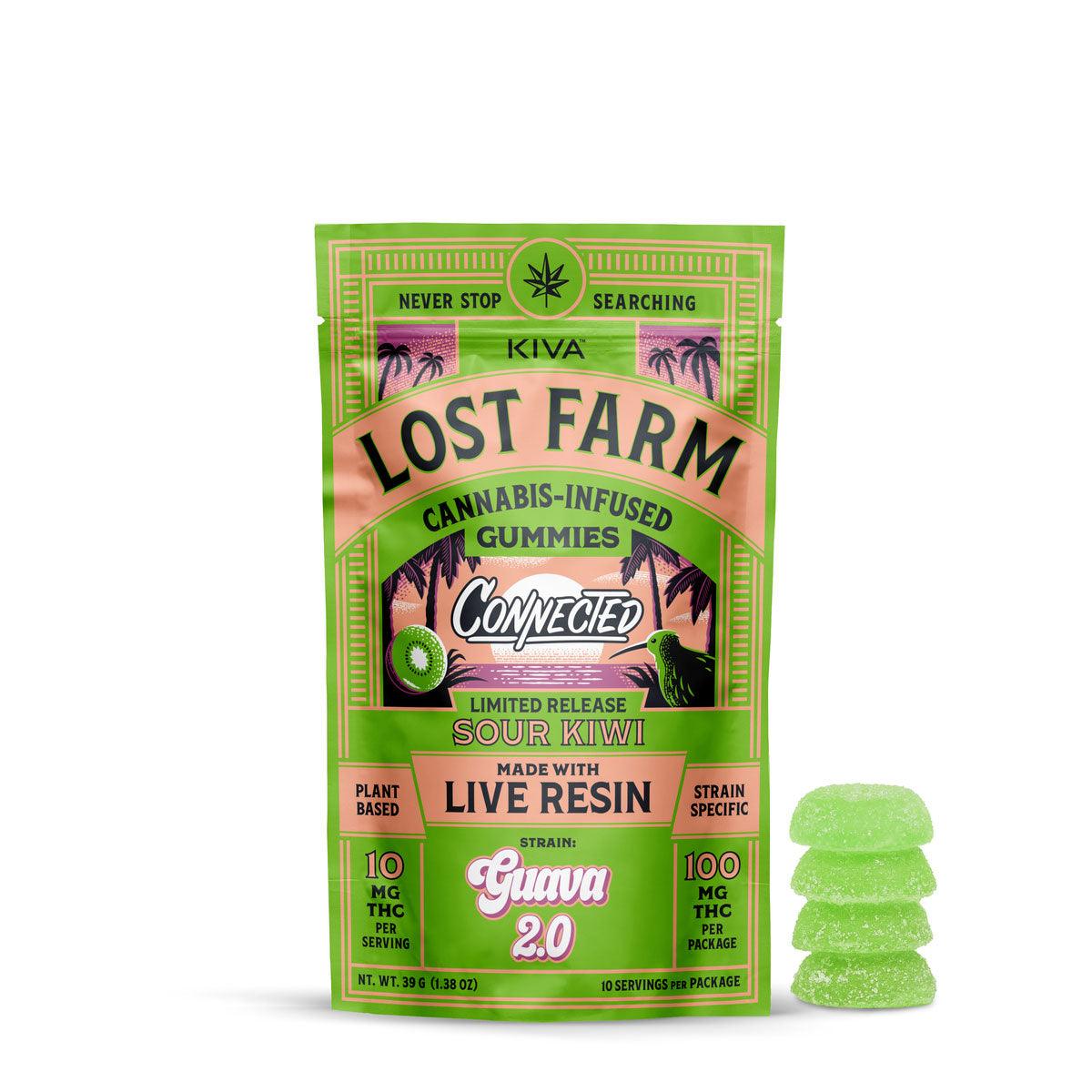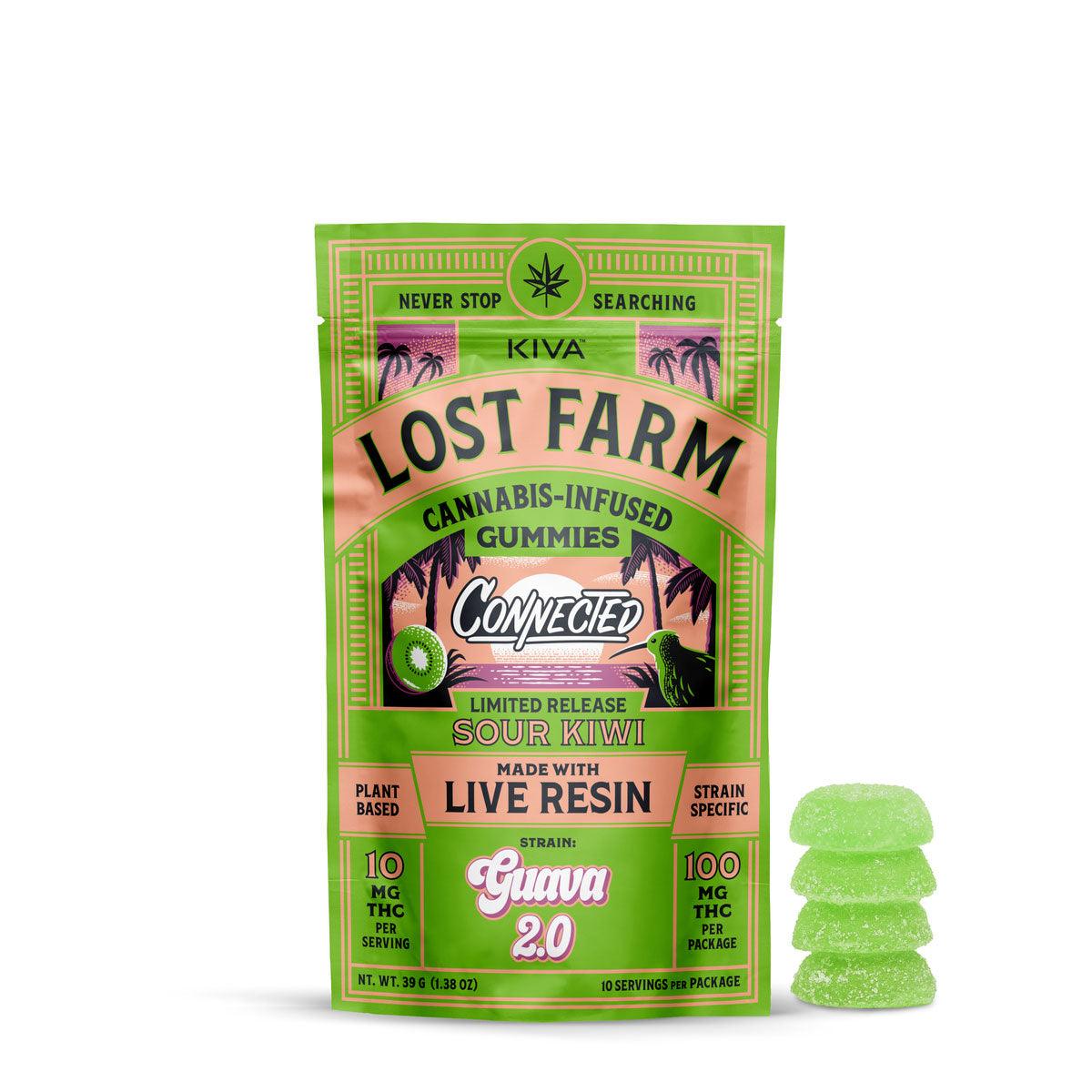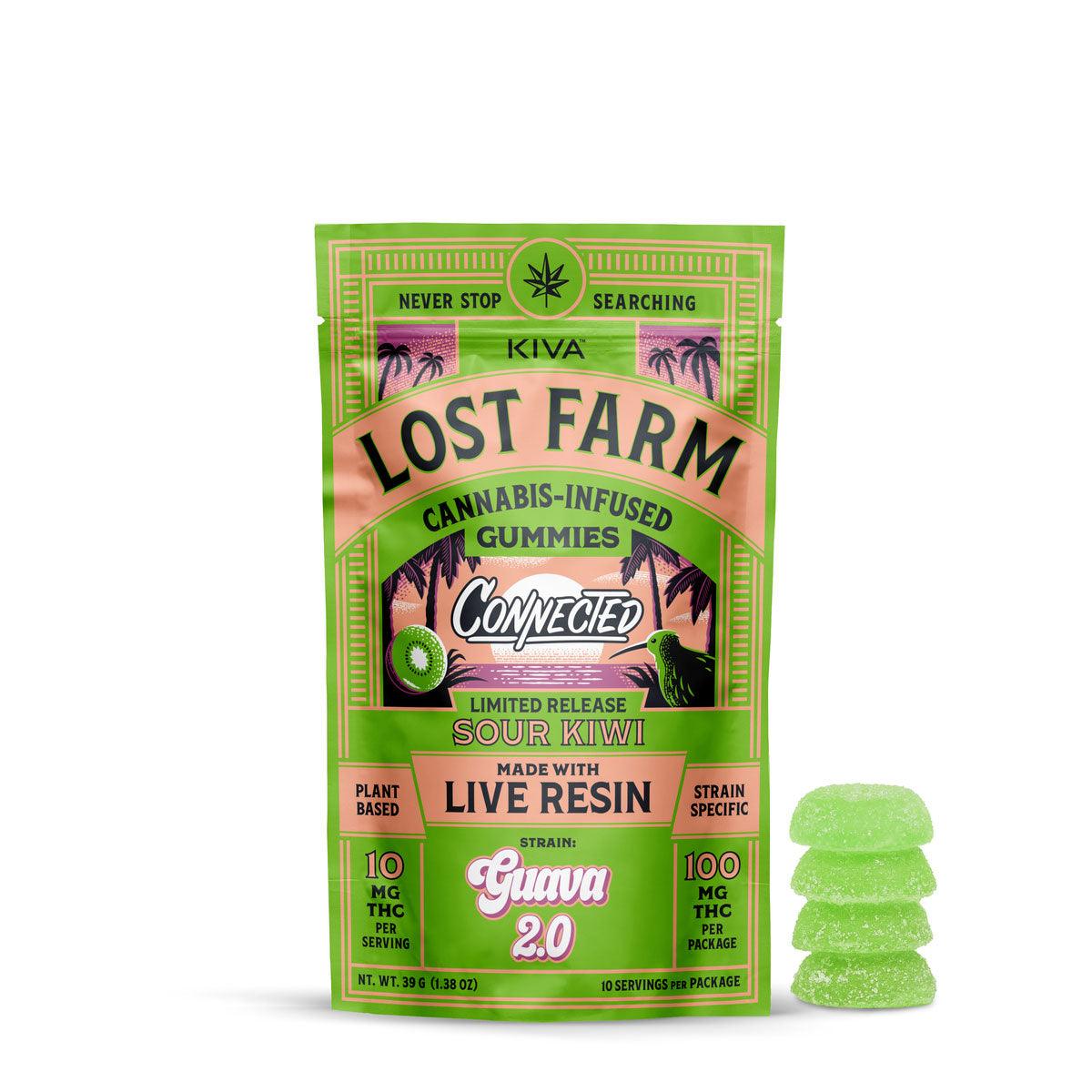 Lost Farm x Connected Guava 2.0 Live Resin Gummies
Limited Edition collaboration with Lost Farm, available now in Arizona.
Infused with Guava 2.0 strain specific Live Resin and Sour Kiwi flavors.
10mg THC PER SERVING
100mg THC PER PACK

Strain Notes

Steeped in creamy citrus aromas, Guava 2.0 is an indica-forward hybrid with a tropical oasis tang set alight by gassy diesel undertones.

Flavor Notes

With bright kiwi flavors harmonized with Guava 2.0's tropical tang, this resin-forward gummy features a sour then sweet finish.