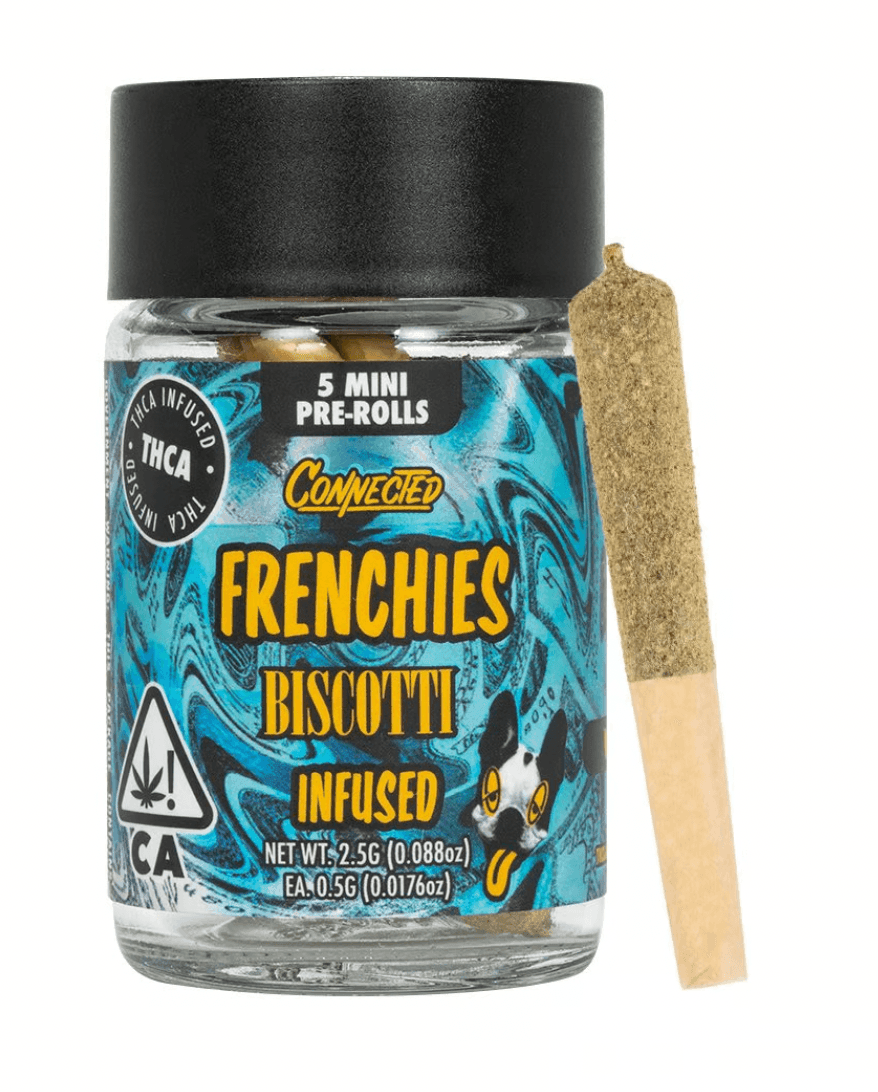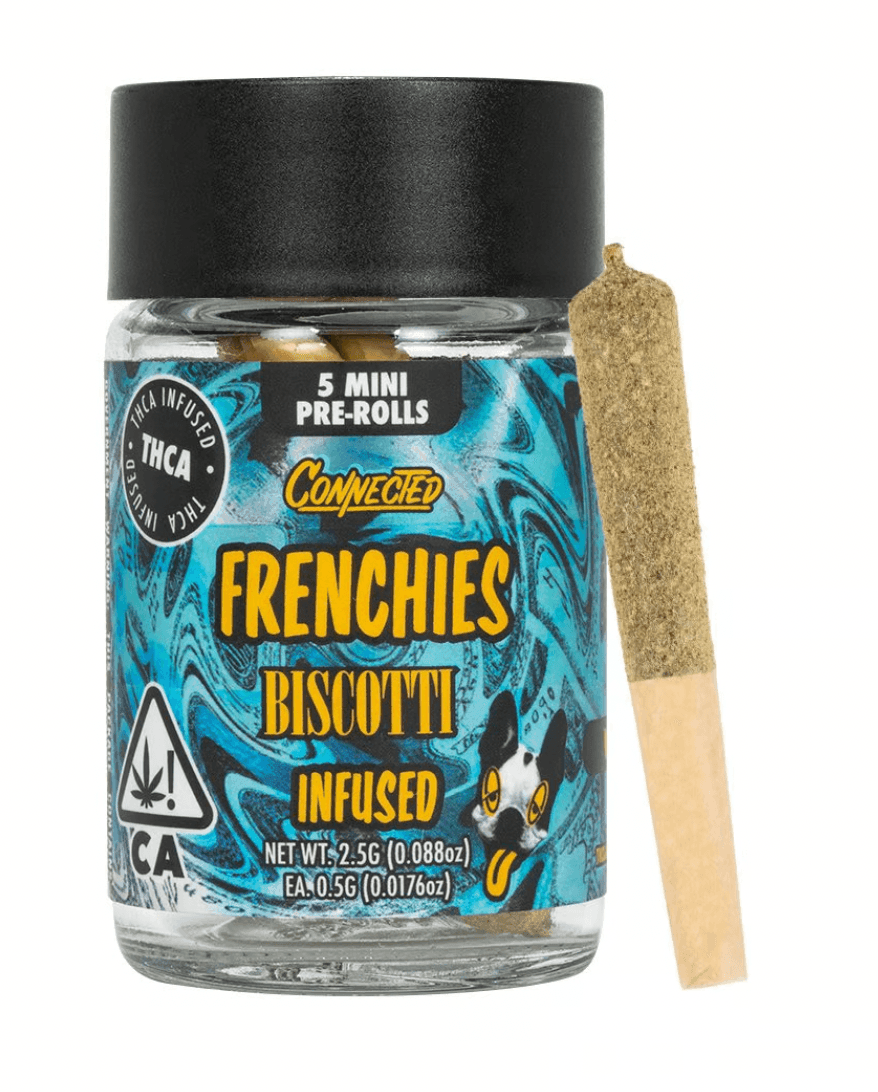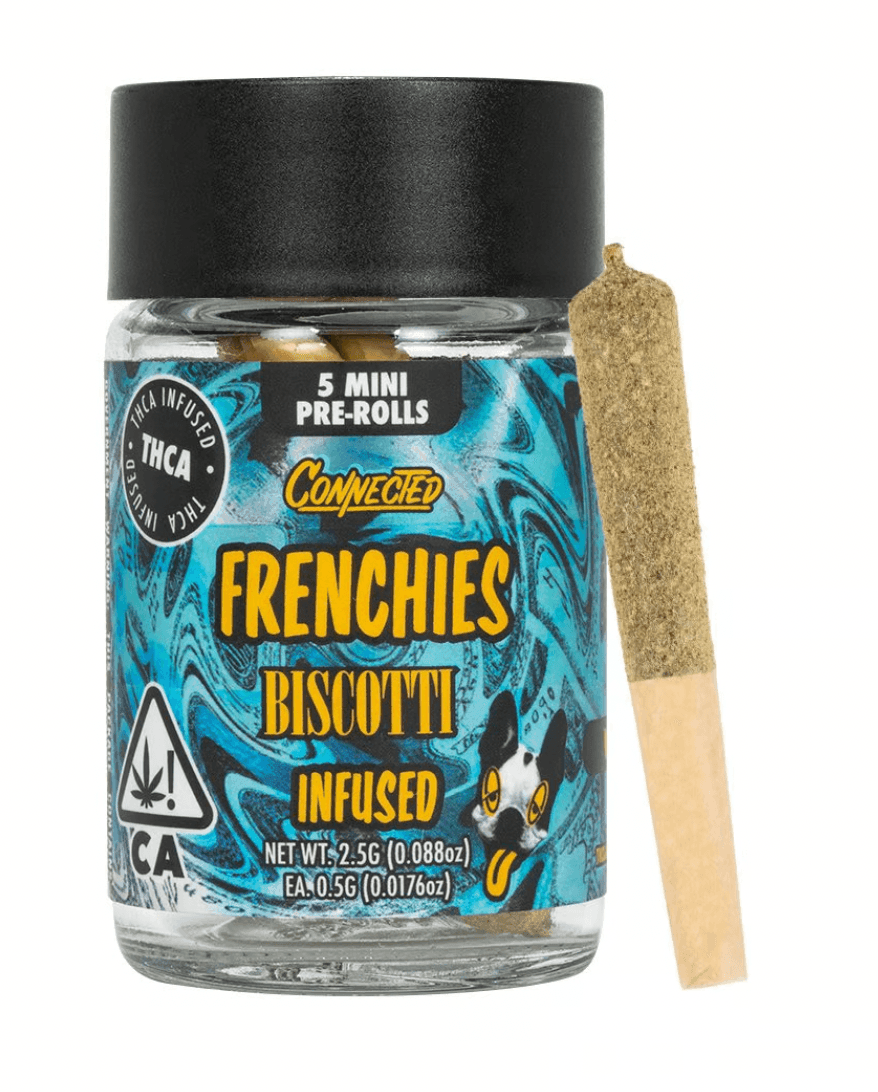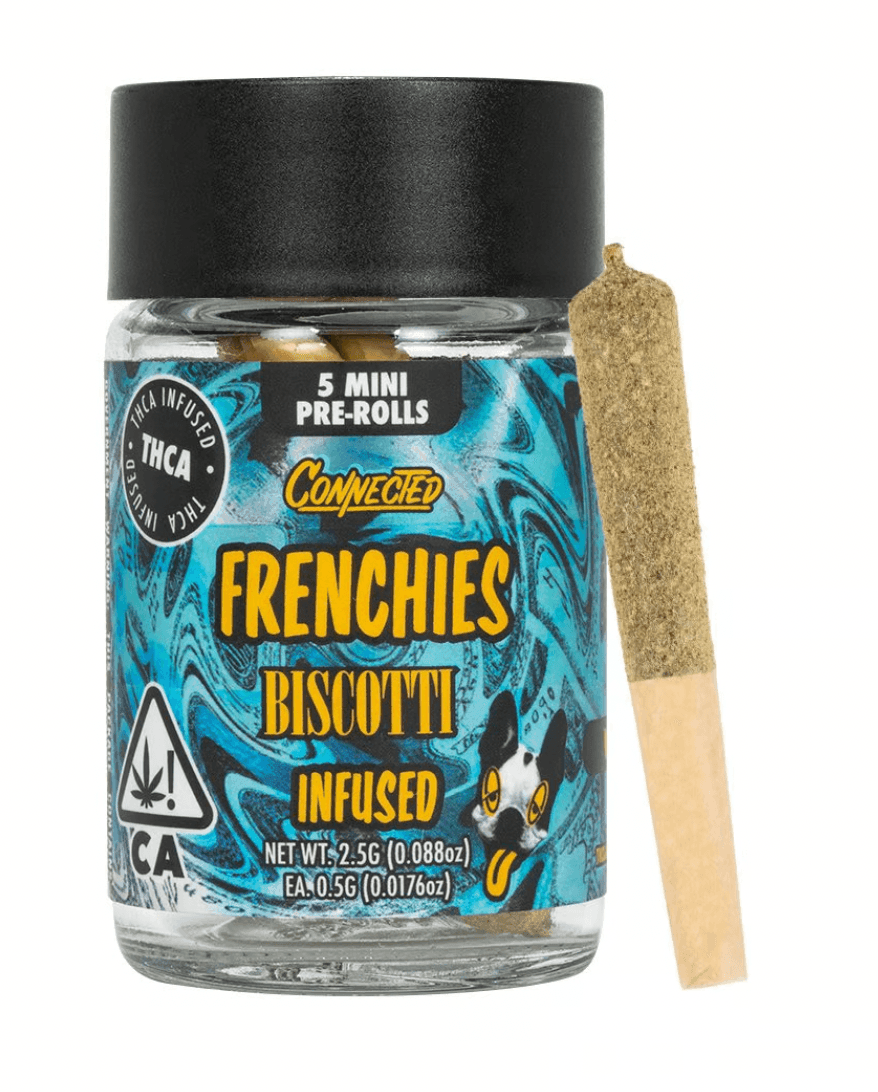 Biscotti Frenchies 5 pack (.5g)
Introducing Connected's Frenchies. We take whole nugs from our indoor flower, infuse them with THC-A, brush it with live resin, and dust it with kief. All the strains you know and love from us at Connected, are pre-rolled into a perfect half-gram joint. Single-origin means we only use live resin, kief, and flowers derived from that specific strain grown by us. Single-strain infused pre-rolls are available in a five-pack created for a jammed-packed experience full of flavor and potency.
-----
When we created our notorious Biscotti (South Florida OG X Gelato 25) in 2016, we were hunting for the next great evolution of the Gelato family. Since then, we have applied countless new cultivation, harvest, & packaging techniques to ensure Biscotti delivers to the highest level of expectation; whether you have been BLOWIN' BISCOTTI from day one or this is your first time encountering the legendary strain. Over the years it has been noted in more hit songs than we can count, probably because this Indica-leaning hybrid allows creativity and relaxation to flow together perfectly. Notes of coffee, chocolate, and an earthy, deep sweetness are apparent. But the magic of Biscotti is that the terpene profile can change from batch to batch, unlike any other strain we cultivate.
-----
Indica Dominant Hybrid
Lineage: South Florida OG x Gelato #25
-----
Prominent terpenes: β-Caryophyllene, D-Limonene, β-Myrcene